Preserving Salts
Raw & Processed Resources - Ark Survival Evolved
Preserving Salts are a crafted resource from Ark Scorched Earth that helps to preserve perishable items and is handy to keep in your inventory.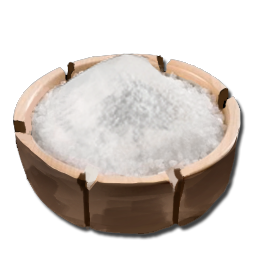 Crafting Preserving Salts
To craft Preserving Salts you will need a good amount of Sulfur and Raw Salt. Preserving Salts are crafted using either the Mortar & Pestle or the Chemistry Bench. These salts are great for helping to preserve perishable items and even works in your inventory and the inventories of your tamed Dinos.