Industrial Grill
Food, Water, & Farming - Ark Survival Evolved
The Industrial Grill is the best way to cook large quantities of meat in Ark Survival Evolved. It not only has a large inventory capacity but is able to cook several pieces of meat at a time. It does require Gasoline to operate and must be crafted in the Fabricator.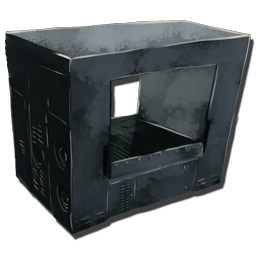 Placing & Using The Industrial Grill
The Industrial Grill has no special requirements for its placement other than the fact it is two wall tiles high and two wall tiles long. With these requirements met it can be placed pretty much anywhere.
Using it is also quite simple. Fill it with food and put in Gasoline. This will give you a 'Turn On' button. Give that a click and the cooking will start. The Industrial Grill will cook 13 peices of raw food at a time, and it seems it will always cook Raw Prime Meat and Raw Prime Fish Meat first.
Keep in mind that the Industrial Grill will keep running and burning Fuel until you turn it off.