Kibble Recipes
Rockwell Recipes - Ark Survival Evolved
Egg-Based Kibble, or Kibble for short, is one of the Rockwell Recipes found in Ark Survival Evolved. There are many different kinds of Kibble. It makes an excellent pet food and also accelerates the taming process quite dramatically.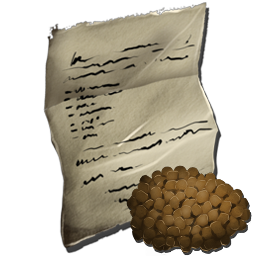 There are only 6 recipes. The system is based on quality. So since you can call this basically pet or taming food, you have Basic through Extraordinary. Listed below are the 6 types of kibble you can make along with their recipes.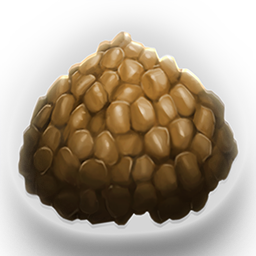 10 Amarberries
1 Cooked Meat
1 Extra Small Egg
5 Fiber
5 Mejoberries
10 Tintoberries
1 Water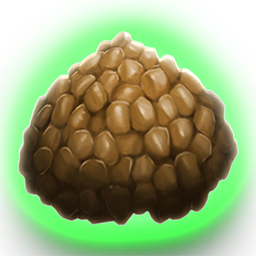 1 Cooked Fish Meat
1 Small Egg
5 Fiber
5 Mejoberries
2 Rockarrot
1 Water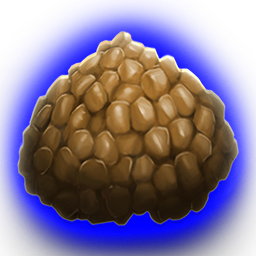 1 Meat Jerky
1 Medium Egg
5 Fiber
2 Longrass
2 Savroot
1 Water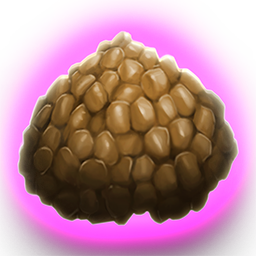 2 Citronal
1 Prime Meat Jerky
1 Large Egg
5 Fiber
2 Rare Mushrooms
1 Sap
1 Water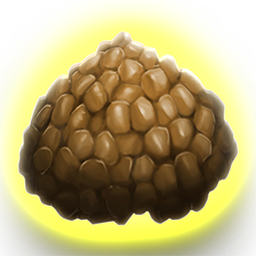 1 Extra Large Egg
5 Fiber
1 Focal Chilli
10 Mejoberries
1 Rare Flowers
1 Water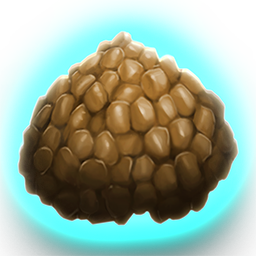 1x Special Egg
5 Fiber
1 Giant Bee Honey
1 Lazarus Chowder
10 Mejoberries
1 Water
Note On Extraordinary Kibble
This is only useful in taming a few creatures. Used on any other critters, they are largely wasted. So only use them for Griffins, Megalania, Rock Elementals, Thylacoleo, and Yutyrannus.
Yuty Eggs are probably the best that you can get for making this Kibble as you can get eggs from your tames easier than through other methods.
Dilo Egg, Dodo Egg, Featherlight Egg, Kairuku Egg, Lystro Egg, Parasaur Egg, Tek Parasaur Egg, Vulture Egg
Archaeopteryx Egg, Camelsaurus Egg, Compy Egg, Dimorph Egg, Gallimimus Egg, Glowtail Egg, Hesperornis Egg, Microraptor Egg, Oviraptor Egg, Pachycephalosaurus Egg, Pegomastax Egg, Pteranodon Egg, Raptor Egg, Tek Raptor, Trike Egg
Ankylo Egg, Baryonyx Egg, Carno Egg, Dimetrodon Egg, Diplo Egg, Ichthyornis Egg, Iguanodon Egg, Kaprosuchus Egg, Kentro Egg, Pachyrhino Egg, Pelagornis Egg, Pulmonoscorpius Egg, Sarco Egg, Stego Egg, Tek Stego Egg, Terror Bird Egg, Thorny Dragon Egg, Troodon Egg, Turtle Egg, Velonasaur Egg
Allosaurus Egg, Argentavis Egg, Mantis Egg, Megalania Egg, Megalosaurus Egg, Moschops Egg, Snow Owl Egg, Spino Egg, Tapejara Egg, Titanoboa Egg
Basilisk Egg, Bronto Egg, Giganotosaurus Egg, Quetzal Egg, Rex Egg, Tek Quetzal Egg, Tek Rex Egg, Therizino Egg
Golden Hesperornis Egg, Rock Drake Egg, Wyvern Egg Fire, Yutyrannus Egg
Kibble Recipe Outline - Old System
This recipe needs to be tweaked on a per-egg basis, but this will make a balanced pet food that can be eaten by any tamed creature. A long cooking time removes excess water, which means this will last a long time on the shelf. You will need to test the egg-meat-vegetable combinations.
1 egg (see table below for details)
1 cooked or jerked meat (see table below for details)
1 vegetable (see table below for details)
2 Mejoberries
3 Fiber (aids digestion)
Submerge in Water (Waterskin, Water Jar, or Canteen at least 25% full)
Cook in Cooking Pot or Industrial Cooker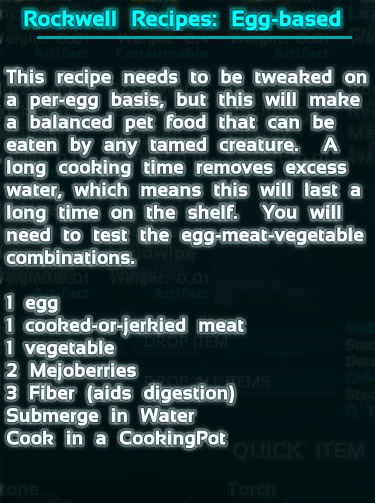 Useful Combinations To Create Kibble
| Egg | Plant | Meat | Loved By |
| --- | --- | --- | --- |
| Kibble - Allosaurus Egg | Savoroot | Cooked Prime Meat | Tapejara |
| Kibble - Ankylo Egg | Savoroot | Prime Meat Jerky | Carno |
| Kibble - Araneo Egg | Rockarrot | Prime Meat Jerky | N/A |
| Kibble - Archaeopteryx Egg | Longrass | Cooked Fish Meat | Diplocaulus |
| Kibble - Argentavis Egg | Citronal | Prime Meat Jerky | Spino |
| Kibble - Bronto Egg | Rockarrot | Cooked Meat Jerky | Sabertooth |
| Kibble - Camelsaurus Egg (Morellatops) | Savoroot | Chitin | Thorny Dragon |
| Kibble - Carbonemys (Turtle) Egg | Rockarrot | Prime Meat Jerky | Bronto |
| Kibble - Carno Egg | Savoroot | Cooked Meat | Trike, Direwolf, Direbear |
| Kibble - Compy Egg | Citronal | Cooked Fish Meat | Pelagornis |
| Kibble - Dilo Egg | Citronal | Cooked Meat Jerky | Ankylo, Doedicurus, Pachy |
| Kibble - Dimetrodon Egg | Citronal | Cooked Meat Jerky | Gallimimus |
| Kibble - Dimorph Egg | Longrass | Cooked Meat or Cooked Meat Jerky | Megaloceros |
| Kibble - Diplo Egg | Savoroot | Rare Flower | Allosaurus |
| Kibble - Dodo Egg | Rockarrot | Cooked Meat | Pteranodon, Icthy, Mesopithecus |
| Kibble - Gallimimus Egg | Savoroot | Cooked Meat Jerky | Terror Bird, Castoroides |
| Kibble - Kairuku Egg | Savoroot | Cooked Meat or Cooked Meat Jerky | Angler |
| Kibble - Lymantria (Moth) Egg | Citronal | Prime Meat Jerky | N/A |
| Kibble - Lystro Egg | Rockarrot | Cooked Prime Meat or Prime Meat Jerky | Diplodocus |
| Kibble - Pachy Egg | Citronal | Cooked Meat | Paracer |
| Kibble - Parasaur Egg | Longrass | Cooked Meat or Cooked Meat Jerky | Raptor |
| Kibble - Pelagornis Egg | Citronal | Chitin | Archaeopteryx |
| Kibble - Pteranodon Egg | Rockarrot | Cooked Meat or Cooked Meat Jerky | Carbonemys (Turtle) |
| Kibble - Pulmonoscorpius (Scorpion) Egg | Longrass | Prime Meat Jerky | Rex, Beelzebufo (Frog) |
| Kibble - Quetzal Egg | Rockarrot | Prime Meat Jerky | Mosasaurus, Gigantosaurus, Dimetrodon |
| Kibble - Raptor Egg | Longrass | Cooked Meat Jerky | Mammoth |
| Kibble - Rex Egg | Longrass | Prime Meat Jerky | Plesiosaur, Quetzal |
| Kibble - Sarco Egg | Rockarrot | Cooked Meat Jerky | Stego |
| Kibble - Spino Egg | Savoroot | Prime Meat Jerky | Megalodon |
| Kibble - Stego Egg | Citronal | Prime Meat Jerky | Argentavis |
| Kibble - Tapejara Egg | Rockarrot | Cooked Prime Meat | Kaprosuchus |
| Kibble - Terror Bird Egg | Citronal | Cooked Meat or Cooked Meat Jerky | Woolly Rhino |
| Kibble - Thorny Dragon Egg | Savoroot | Cooked Meat Jerky | Lymantria |
| Kibble - Titanoboa Egg | Longrass | Cooked Meat Jerky | Gigantopithecus, Dunkleosteus |
| Kibble - Trike (Triceratops) Egg | Savoroot | Cooked Meat Jerky | Sarco |
| Kibble - Vulture Egg | Longrass | Cooked Meat | Morellatops |