Building & Upgrading Structures
Buildings & Structures - Ark Survival Evolved
Building structures is a fundamental skill. Whether you're starting or your first house or looking into upgrades & defensive walls and dino gates, you'll find the tips & tricks to help you get started on the right foot.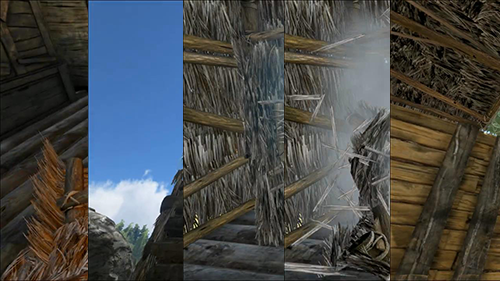 This guide will show you how to construct your first house in Ark. I build a simple thatch hut and go over the basics of finding a good location. Then I upgrade the hut, making it large enough for a bed and large storage chest before adding a nice sloped roof. I'll share some tips on how to save on resources and harvest what you need faster and more efficiently.
In this guide I show you how to upgrade your base. While the upgrading mechanism isn't what you might expect, it can be done without too much pain. And you can avoid having to demolish and rebuild everything. Starting with the Thatch Hut from the Your First House video, I add a second floor, hatch frame, trap door, windows and window frames. As a final touch, I add a small roof top gallery with a railing.
This guide will show you how to build defensive walls and gates. Learn how to build a Dino Pen with a protective wall and a functional Dino Gate. I'll also be covering a few tips and tricks to make constructing defenses quicker and easier. I add a walkway along the top of the wall, with a railing, and clear a corner for a turret. To make things a little more interesting, I put a spiked wall along the ground at the base of the wall.