The Auctions Center
Tutorials & Strategy Guides - Car Mechanic Simulator 2015
Once you gain access to the Auctions Center in Car Mechanic Simulator 2015, the entire dynamic of the game changes. But you need to be careful at first or you could find yourself in a real bind as far as money goes. Knowing how this all works, and some of the pitfalls to avoid, will definitely improve your experience and help you get ahead quickly.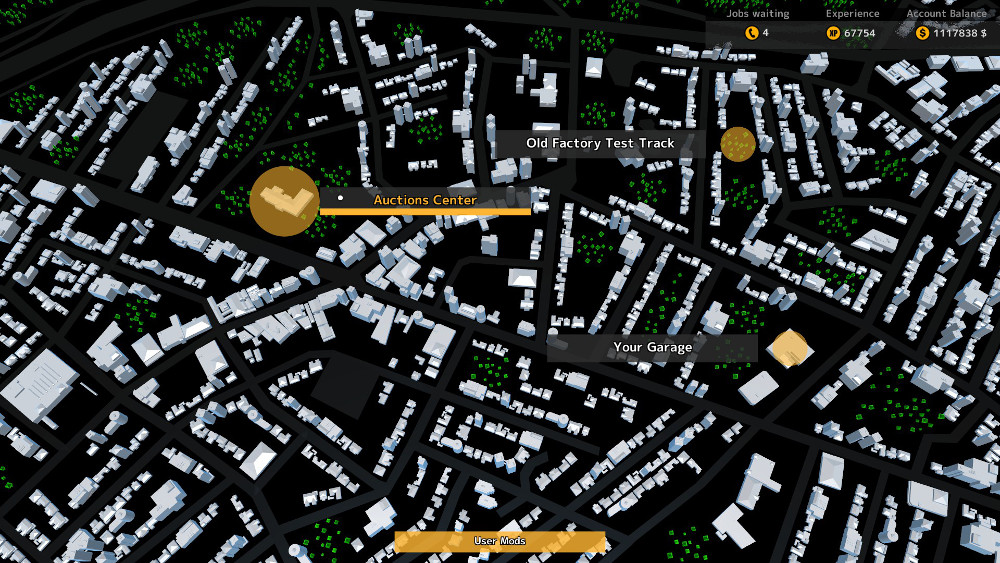 The Auctions Center & Car Purchasing
To gain access to the Auctions Center you must first purchase the Parking add-on. Once you have this, you will be able to go to the Auctions Center and purchase cars. You'll want to be careful at first. Most of the cars are not cheap, and they need several thousand dollars worth of repairs. Make you sure you don't over extend on your budget. You'll want at least $30,000 - $40,000 in hand before you head out to buy a car. Oh, and stay away from the Maluch. It makes a horrible profit, assuming of course you can even make a profit on it. The other vehicles in the game are all profitable, especially if you have some luck with repairs.
When you purchase a car you will have the option to send it to the garage or to the parking add-on. Keep in mind that you can't really tell that much about the condition of the car until after you have inspected it at your garage.You can only do after you buy it. The star rating doesn't always mean a lot, except that you're paying more for parts that you may not be able to repair and may have to toss out anyway.
A last note about the Maluch for those that are completionists or collecting cars. It may be possible to buy it for less than $2,500. But the repairs will run you at least $5,000. I've never found a profit of more than a few hundred dollars with this car, but do have one in my collection for the sake of completion. The reason for this is that it sells for about $7,700.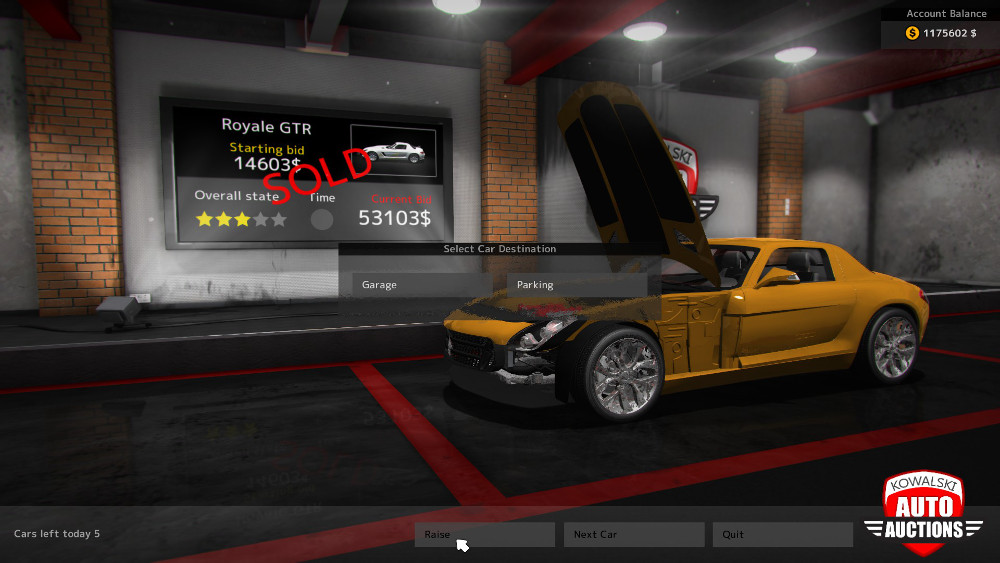 Once Your Car Is Back At The Garage
Once you have your vehicle back at the garage it's yours to do with as you please. When you open the work order it will show you all of the parts on the car and their condition - except for the body. For some reason that doesn't show up in the list. And there seems to be one or two other parts that are excluded.
It is also by opening this window that you can view the current sale value of the car and the restoration bonus. Keep in mind that any parts that are missing or less than 100% bring a brutal penalty on the car value. I've seen the price drop by over $5,000 for a $90 part.